We are looking for you!
We, the Sommerblut Cultural Festival and Teatro dei Venti, are looking for participants for The Human Measure - a performance walk on the 22nd of May.
Workshops in preparation for this will take place from the 17th to 21st of May.
Together with artists from the Teatro dei Venti from Modena (IT), you will research theatre forms in urban spaces, form a choir and take part in the performance walk.
Both the workshop and the performance are part of the European project Face to Faith, which questions and rethinks the theme of faith.
Who exactly are we looking for?
The project is open to anyone interested in exploring the theme of faith as well as actors, dancers, singers, performers, musicians and artists of all genres.
What we offer:
- The opportunity to learn theatre techniques in open spaces and work with a large community to develop a model of interaction between artists and citizens.
- learn choral/group work techniques and work on rhythm
- explore and perform in public space together with the artistic team of Teatro dei Venti and a large group.
What do you need to know about the workshops?
The workshops will take place in Cologne from the 17th to 21st of May + performance on the 22nd May. Rehearsal locations and exact times will be communicated to the participants after the participation form has been submitted.
Workshop 1:
For the workshops, performers, actors, dancers, musicians and artists of all genres are invited to participate from 17th - 21st May daily between 9:00 and 20:00 and all day on 22nd May (dress rehearsal & performance).
Registration:
https://forms.gle/TeHBZ5aJcoQGjkBg6
Workshop 2:
This workshop is accessible for all people, with and without disabilities. From 17th - 21st May 2022, from 18:00 - 20:00, we will design the performance for Sunday, 22nd May at 15:00 at Ebertplatz in a large group with lots of fun and creativity.
Registration:
https://forms.gle/VDHuJKbSBLGTsaQ3A
In short:
- You can submit your participation form until 10 May.
- Workshops: 17th to 21st May
- Performance: 22nd of May.
- To participate, please fill out the form below:
Learn more about the project here:
The Human Measure is a joyful and poetic parade about moments of failure. Together the performers face frustration and celebrate with the audience.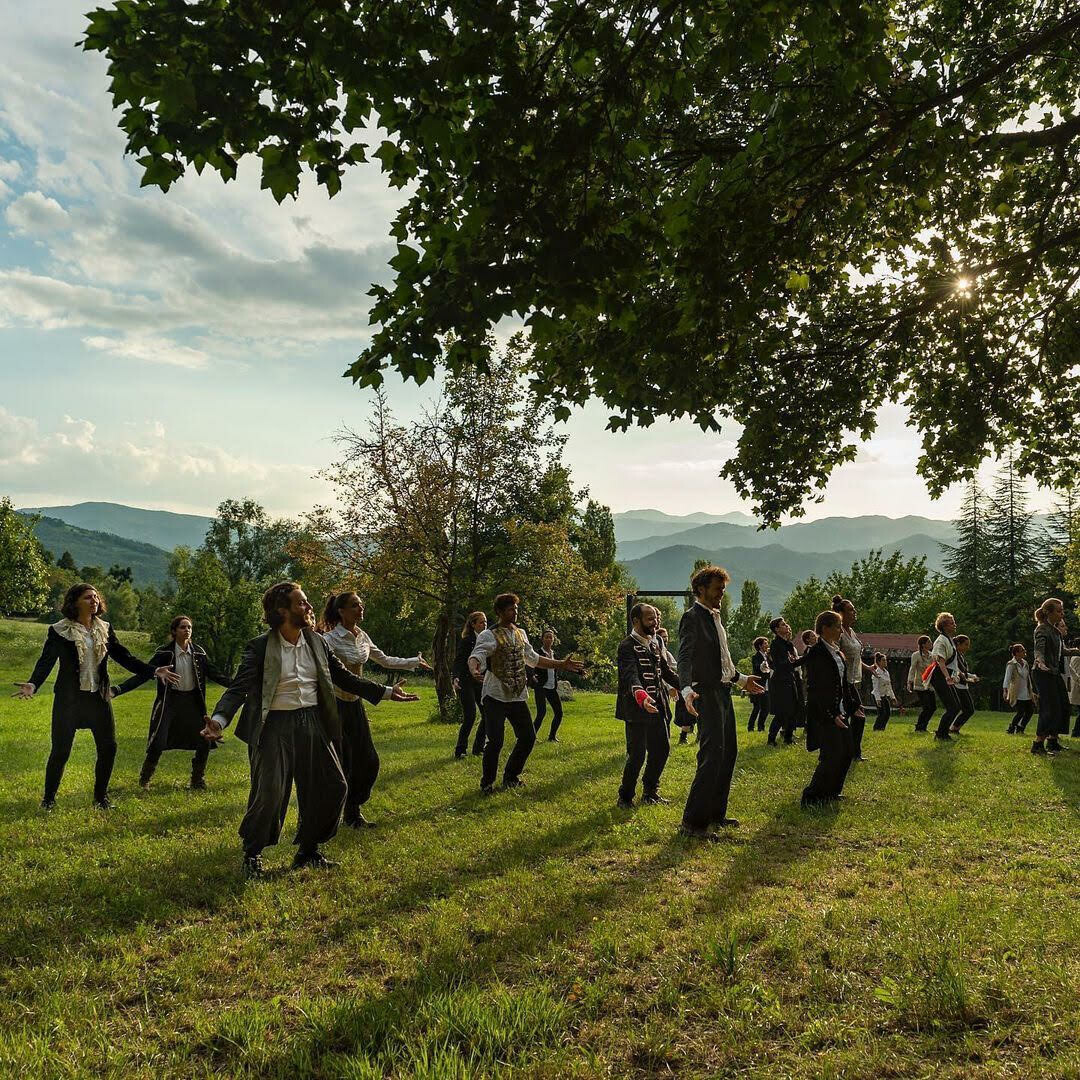 Face to Faith
The international performance project Face To Faith deals with the significance of faith for our societies. Seven cultural institutions from Germany, Finland, Italy, Israel, Poland, the Czech Republic and Ukraine are involved. In meetings, workshops and conferences, they question the identity and political background of this range of topics.
Artists, experts and all interested parties are invited to create new perspectives, tell unknown stories and discover unsolvable conflicts. Participants are: ANTI - Contemporary Art Festival (Kuopio), Divadlo pod Palmovkou (Prague), תיאטרון גשר Gesher Theatre (Tel Aviv), Jam Factory Art Center ( Lviv), Sommerblut Kulturfestival (Cologne), Teatro dei Venti (Modena) and Teatr Powszechny (Warsaw).
FACE TO FAITH is a joint project co-financed by the Creative Europe Program of the European Union.