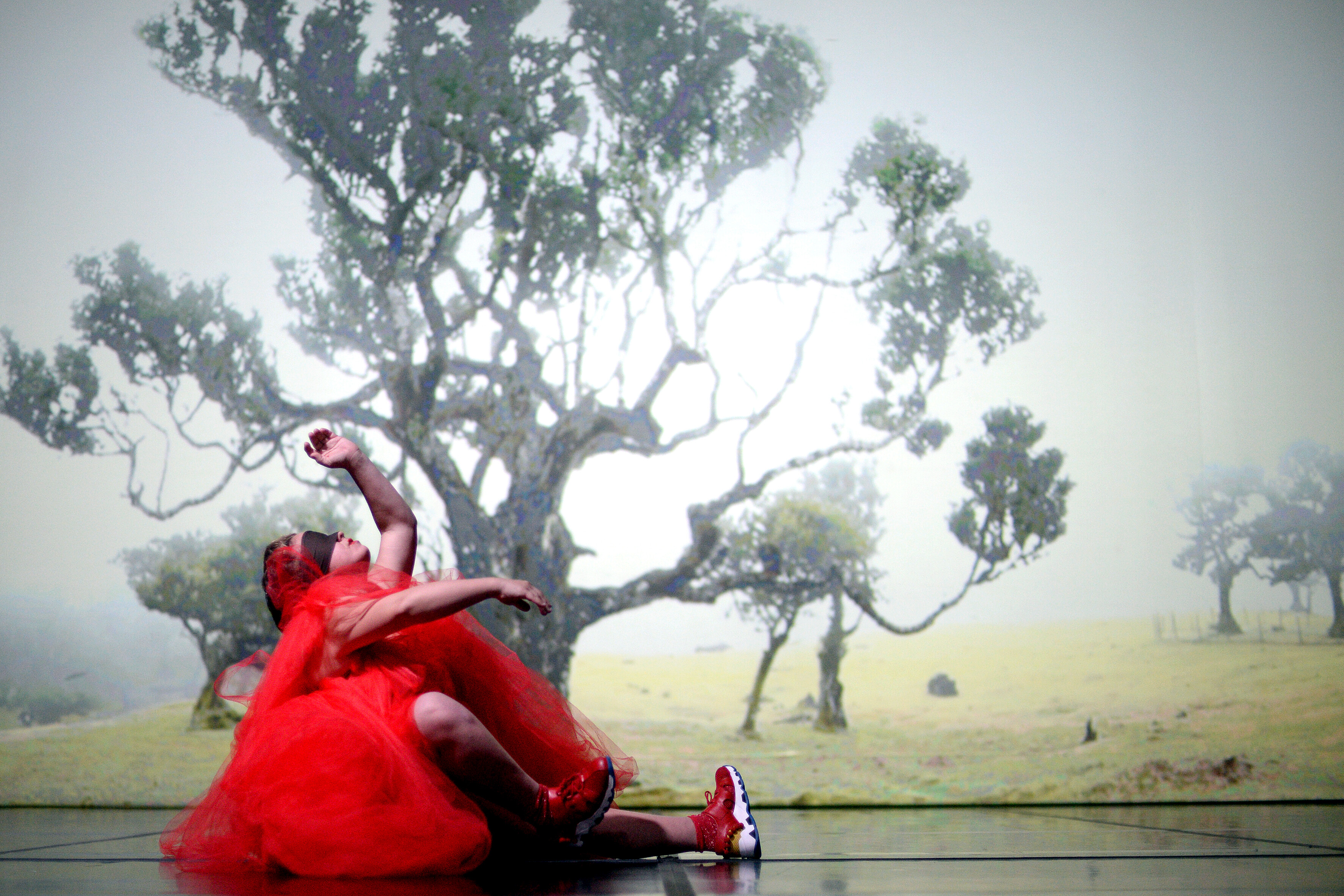 Happy Island. Hello, Freedom!
What it's about
A challenge to life in all of its diversity. That's HAPPY ISLAND.
The Spanish-Swizz choreographer La Ribot creates a utopia and a human dream place, together with the inclusive dance companyDançando com a Diferença. HAPPY ISLANDS tells of an existence that jubilates the beauty of the body and its full force. Untamed and rebellious. Demanding the right to freedom in a performance that tests the limits of movement and our imagination with its poetic intensity.
Why you need to be there
La Ribot combines contemporary dance with elements of live art, performance art, and video art. It'sart driven by humanness and desire, that challenges the preconceived notions of people with disabilities, springs from the collaboration with Henrique Amoedo and his dance company Dançando com a Diferença from Madeira.
Danger! This performance might free you from body-prejudice!
After the performance, we invite you to join in on an evening of music and drinks in the Carlsgarten of the Schauspiel Köln. Unadorned and accompanied by impulses for discussion, we inaugurate the festival: towards new forms of community, together with you!
Credits
| | |
| --- | --- |
| Choreography | La Ribot |
| Dance | Bárbara Matos, Joana Caetano, Maria João Pereira, Sofia Marote, Pedro Alexandre Silva |
| Choreographic assistance | Telmo Ferreira |
| Film production | Raquel Freire |
| Lighting design | Cristóvão Cunha |
sponsor and supporter
Mit freundlicher Unterstützung von: