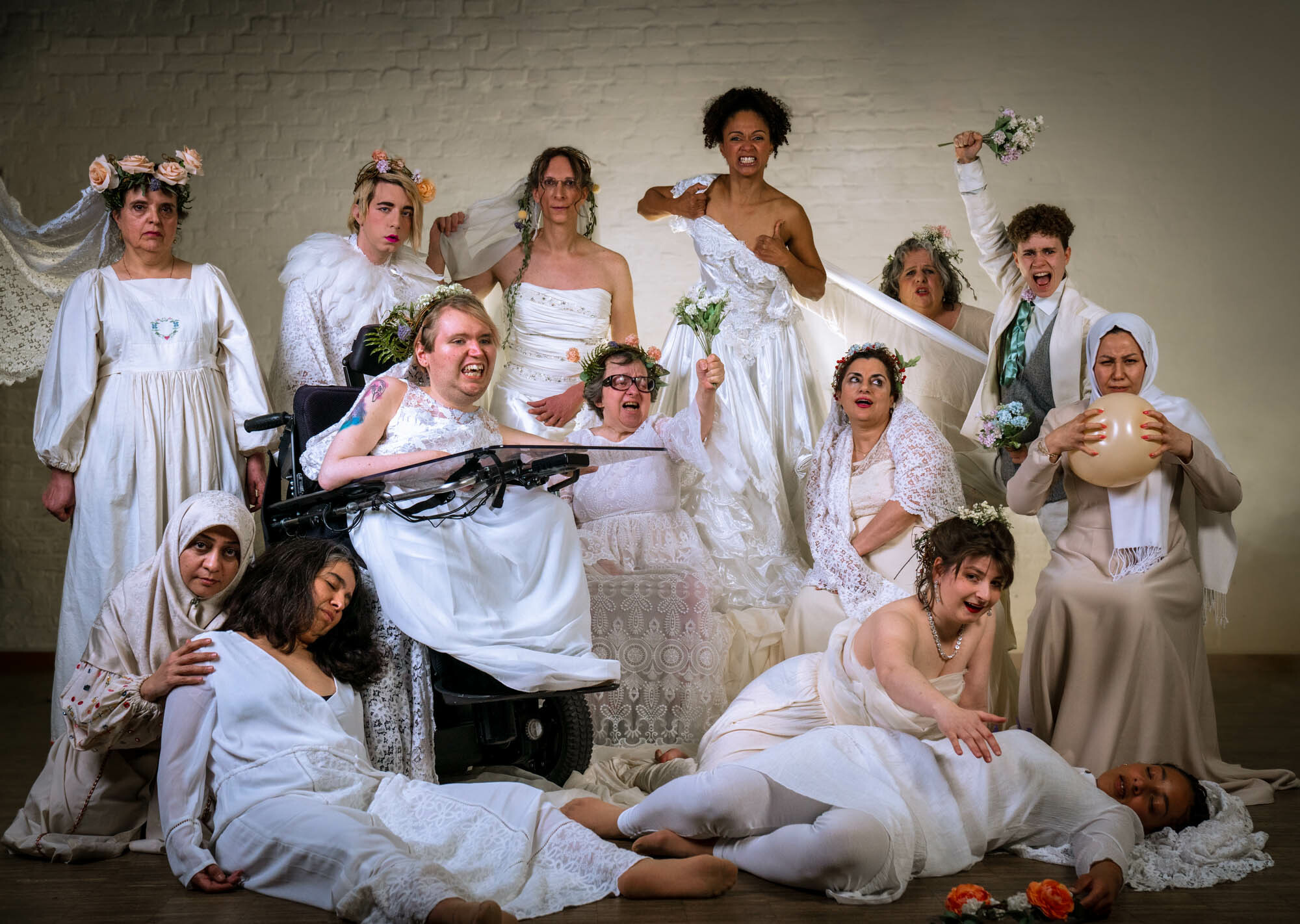 ENTLOVE YOU! (De-love yourself!)
What it's about
Modern life and capitalism have changed our emotions and our love life. Currently, love is confronted with limitless freedom of choice, limitless freedom of options, and maybe even with an optimization imperative. Can we rethink love? Re-experience it? And maybe even disintegrate it?
What potential does love bear? What forms, roles, and patterns are there to love? How do we want to love and be loved?
Why you have to be there
ENTLOVE YOU! is a rhythmic and humorous invitation to think of love as a participatory action. It is an appeal to the audience to identify new concepts of love, to approach them, and to just give them a try.
Love is rethought here!
Credits
| | |
| --- | --- |
| Direction & Concept | Ana Valeria González |
| Dramaturgy | Silvia Petrova |
| Direction assistance | Victoria Caroline Parker |
| Executive producer | Carina Gottschalk |
| Production assistance | Charline Vozelj |
| Costume design | Anja Baydak |
| Hair and make-up | Jacqueline Tamm |
| Music | Ascan Sue Delarber |
| Lighting design | Dietrich Schluckließ |
| Sound | Thorsten Grether |
| Video & Stage design | Hans Diernberger |
| Audio description | Yulia Yáñez Schmidt |
| Sign language | Runa Musiol, Elisa-Marie Mischewski |
| Graphic design | Ina Cristescu, Sandra Bräutigam |
| Acting | Angelica Summer, Ayşin Celik, Barbara Holly-Roll, Ellen Zuhr, Fatemeh Esmaeili Dorabati, Gale Weathers, Kerstin Pöpper, Lucélia da Silva Junker, Mariana Bartolo, Robin Möckel, Sawsan Almamma, Shaza Almehbani, Sofia Plich, Ulla Selva, Zahra Bakhshi |
sponsor and supporter
Mit freundlicher Unterstützung von: