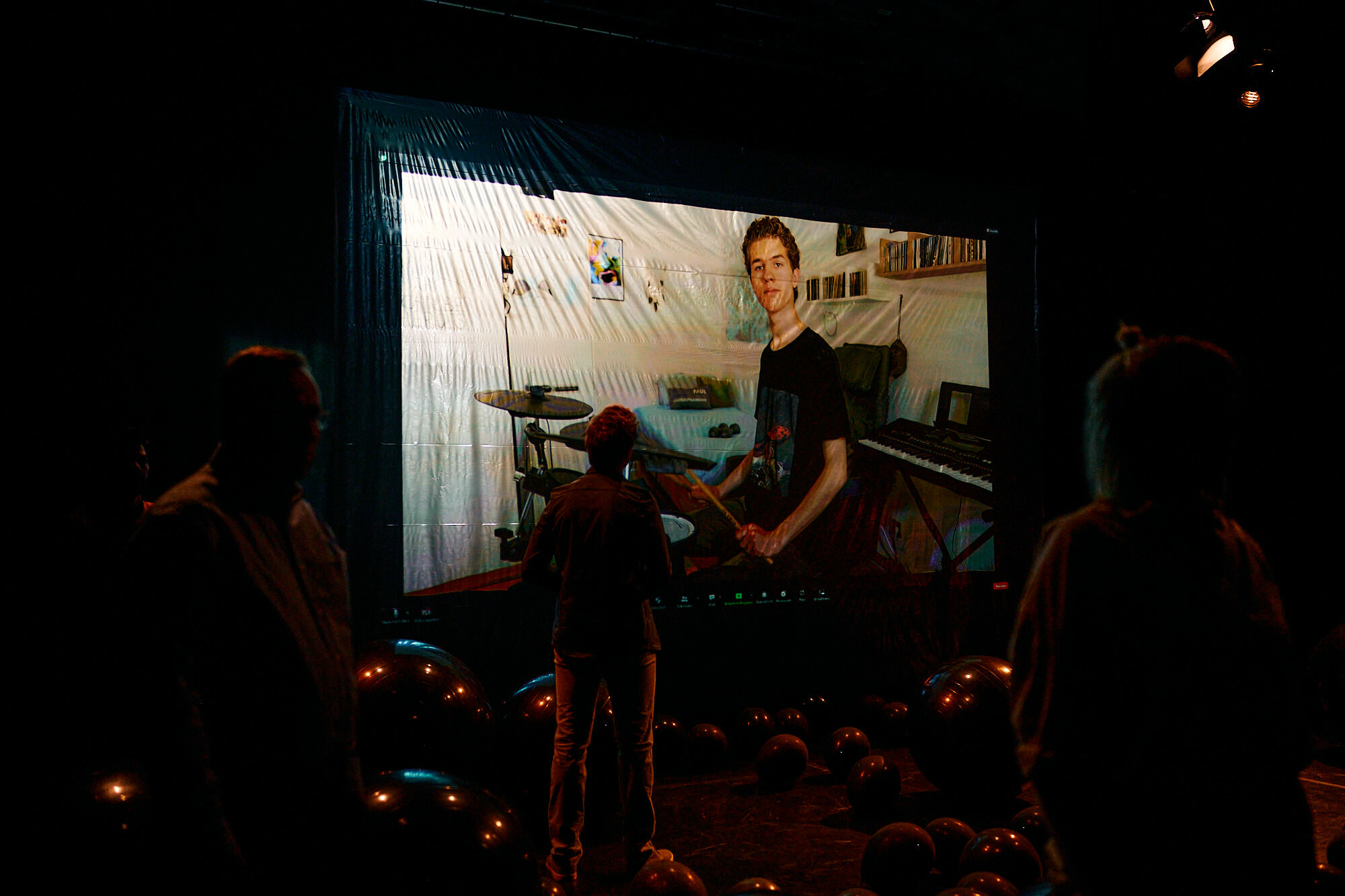 Everything, but different.
What it's about
12 people give their accounts of unusual moments in their lives and how their world suddenly changed. Surprising challenges had them surpass themselves, because absurd situations require elaborate solutions.
How can a committed palliative care nurse meet the expectations she has of herself, regarding the interactions with the people who she tends to? What about the lot of a deaf hairdresser, who suddenly could not read the lips of his clients anymore? How did the musician, whose shows were all at once canceled, react? And how did the collaboration of a teacher and her students transform into something very special?
Why you need to be there
On stage, these encounters are all woven into one big story that compellingly reflects the changes in our society in a humorous and moving way.
This performance is breathtakingly touching.
Credits
| | |
| --- | --- |
| Direction | Petra Wüllenweber |
| Direction assistance | Inge Brings |
| Acting | Paul Gerome Hölters, Antje Mairich, Charles Ripley, Sümeyra Y1lmaz |
| Actors/actresses/performers | Ralph Beilig, Annette Borngesser, Morteza Mohebzadeh, Nico Randel |
| Contributor | Reza Askari-Motlagh, Susanne R., Jakob Schröder, Silvia Schröder |
| Music | Paul Peters |
| Singing | Birgit Schlenther |
| Consultation | Natalie Dedreux |
| Stage design & Costume design | Monika Odenthal |
| Technical assistance | Christian Herbert, Luise Rossbach |
| Video | Jan van Putten |
| Production assistance | Jantje Unger |
| Project manager | Tina Damm |
sponsor and supporter
Mit freundlicher Unterstützung von: