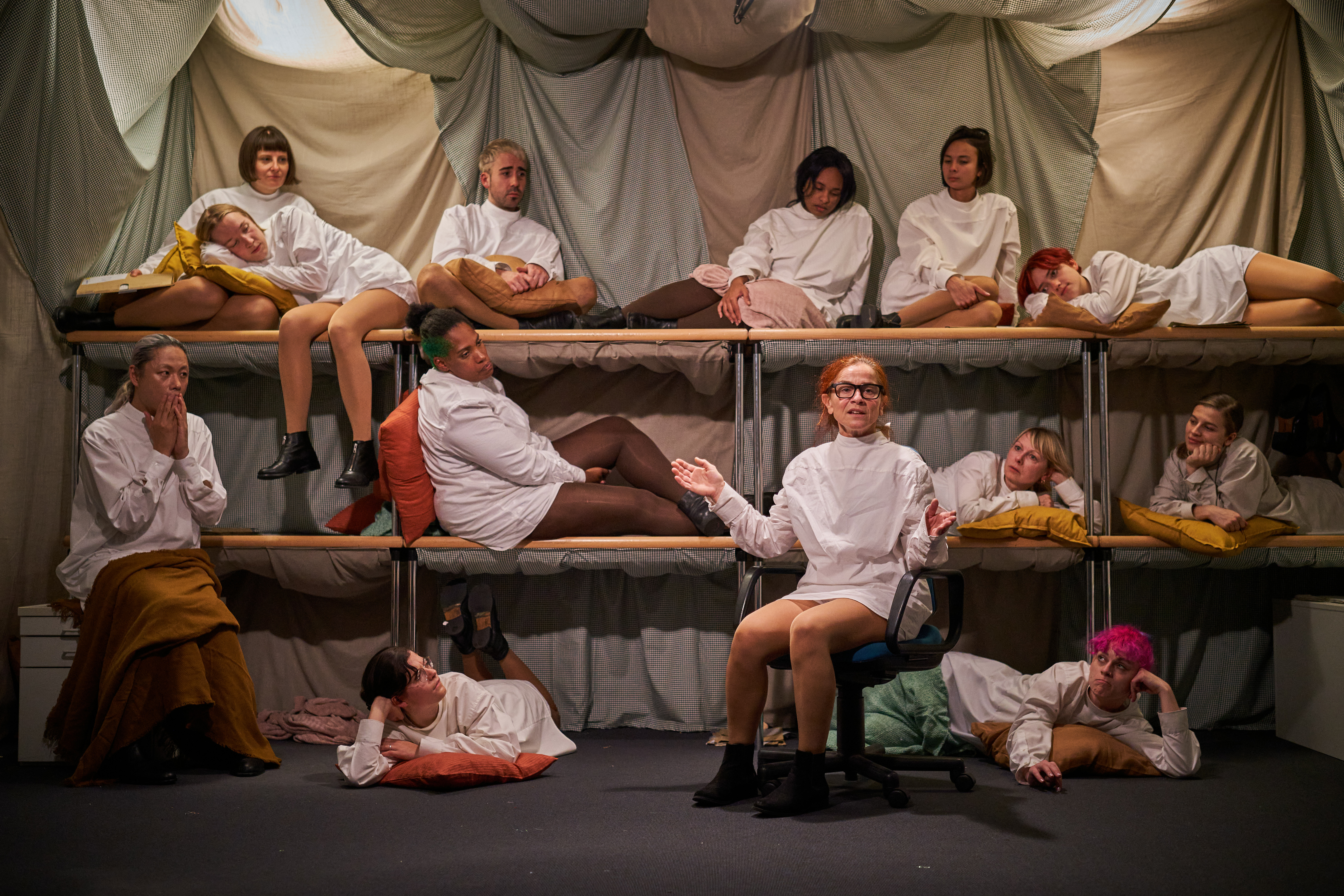 ​​Agenda.Farewell day-to-day work!
What it's about
Are you fed up with this world? Do catastrophes and the societal divide drive you to despair? Dive into the world of AGENDA! Apply now! We provide the same opportunities for everybody and we will give you everything you need: a working system and a purpose. 
Bureaucracy is an organism and the market is sacred. Together, they ensure equality and order within our society. People are measured based on their achievements, a common goal creates a society: a better life through constant growth.


Why you need to be there

The AGENDA performance development group brings true stories into the theater and takes the performance away from the stage. In a Cologne-based open-plan office, the Ensemble2030 of the "Theater der Keller", will demonstrate what participation means, that work in itself is not the purpose of life, and that people don't fit into box files.
First item on the agenda: more play, less work.
Credits
| | |
| --- | --- |
| Direction & Concept | Christoph Steć |
| Direction & Script | Kamala Dubrovnik |
| Direction & Choreography | Yana Novotorova |
| Direction & | Arwen Schünke |
| Stage design | Marina Schutte |
| Costume design | Tamara Priwitzer |
| | Jens Mühlhoff |
| Music | Trace Müller |
| Project manager | Marieke Huxhagen |
| Actors/actresses/performers | Akua Ampedu, Alana Wendsche, Amely Störk, CHANG13°, Denis Okatan, Denise Abrat, Fenja Ludwig, Grete Mentis, Jana Klimscha, Joe Bodemer, Kasia Jukowski, Milena Chotjaturat, Sarah Uwimana |