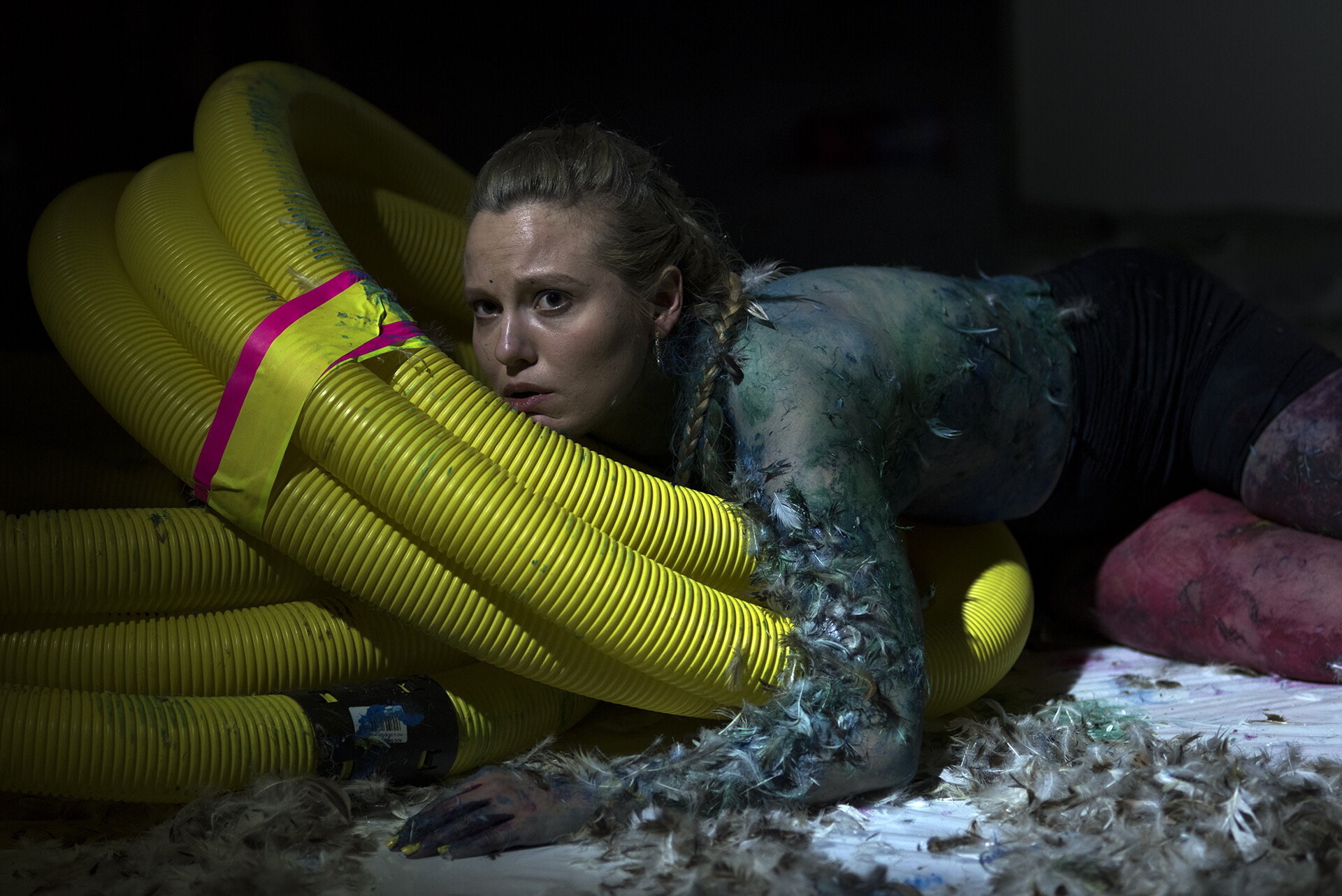 Birds.
What it's about
How easy is it to coax humans? To control them through conspiracy theories? And how fragile is democracy?
Two businessmen from Athens are wanted for criminal activities. They get away and emigrate to join the free people of the Birds. These Birds live in peace and freedom… for now! But the two Athenians are concocting a scheme to gain power over the Bird people. To take advantage of them. To oppress them. Will they reach their goal?
Why you need to be there
Aristophanes's 2400 year old comedy "The Birds" hasn't lost any of its anarchic humor and its critical timeliness. The inclusive theater collective Possible World makes the world of the deaf, deaf culture, and the world of the hearing collide in its adaptation of "The Birds". This theater company develops inclusive ways of communication in German Sign Language, vocal language, and visual vernacular for the stage. It tells a story of power and abuse of power, trench warfare, and solutions.
Old comedy in new plumage.
Credits
| | |
| --- | --- |
| Performance | Anka Böttcher, Jan Kress, Annalisa Weyel, Emilia von Heiseler, Peter Marty |
| Direction | Michaela Caspar |
| Co-direction | Giuseppe Giuranna |
| Script | Aristophanes/Till Nikolaus von Heiseler |
| Video | Jens Kupsch |
| Stage design | Jan-Peter E.R. Sonntag |
| Costume design | Petra Kubinski-Fromm |