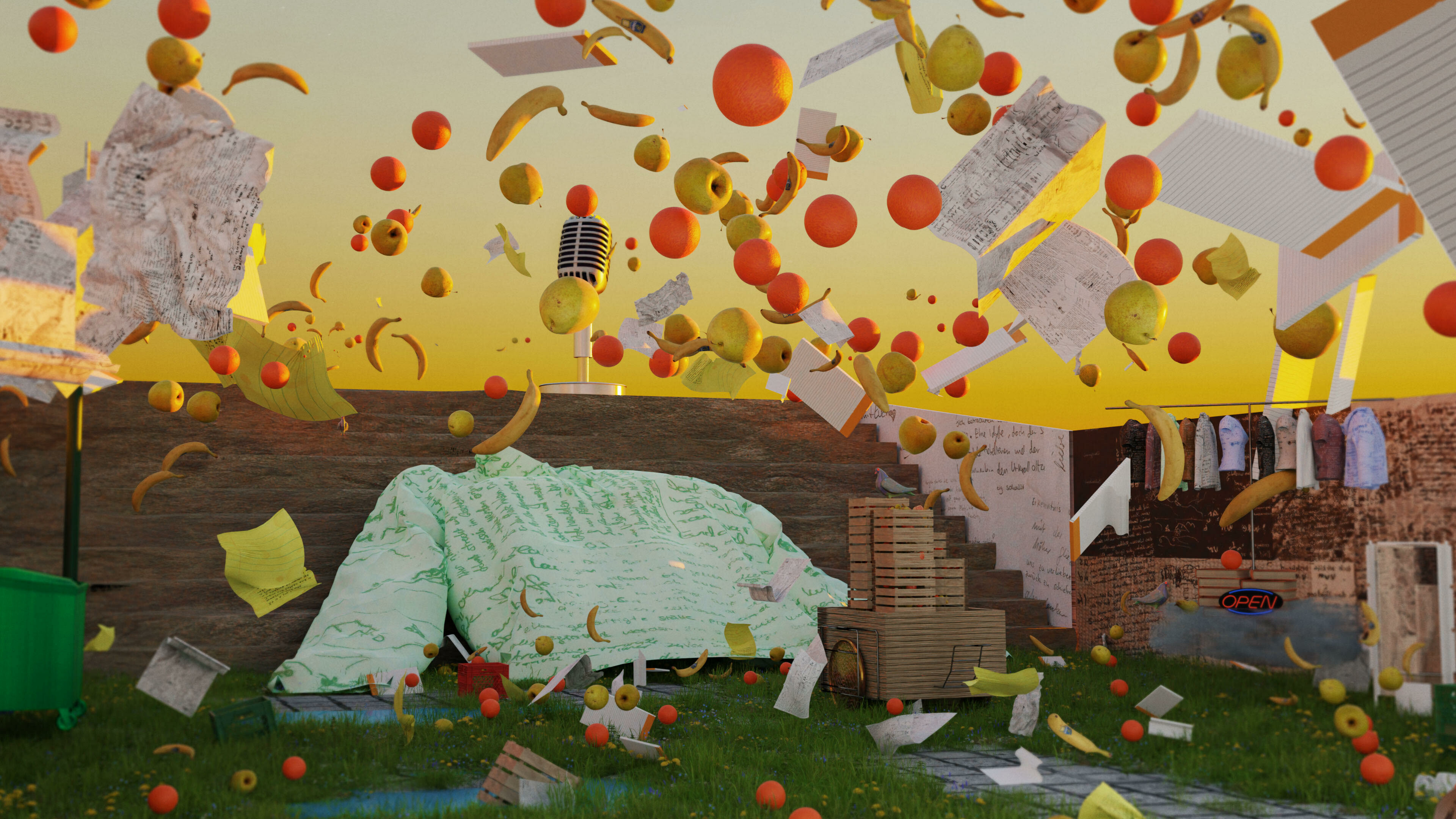 Frischtextlabor
An initiative for collective thinking, writing, and living. From Cologne and Liverpool.
What it's about
Frischtextlabor (fresh text laboratory) is a cooperation of Sommerblut and "Writing on the Wall", a Liverpool-based initiative for creative writing projects. What's so refreshing about it? In February and March 2022, the playwright Lothar Kittstein attended and supervised Sunday writing workshops. People who have (or haven't) experienced addiction in the past collected words, assembled texts, and wrote stories. We now present this beautifully wild text collection to you at the Wiener Platz in Köln-Mülheim.
Why you need to be there
Frischtextlabor is a social project with a big vision: writing can create community and inspire change. This is how the interactive Frischtext-installation of the RUNNING WATER creative collective works: it animates the texts that came to be in the workshops. Part of the installation is a customized Frischtext-market stand that is integrated into the regular market. Here you can buy a bag of fresh texts or have them printed on a T-shirt. There are also handcrafted seats with integrated speakers, which will ensure that the texts can be heard anywhere in the market square.
Danger! Frischtextlabor may cause intense sensations of community.
Credits
| | |
| --- | --- |
| Creative producer | Running Water CREATIVE GROUP |
| Artistic direction | Lothar Kittstein |
| Script | Schreibwerkstätten Köln und Liverpool |
Dates
Wednesday 11.5.2022
13:00
Su 15.5.2022 17:00
Bühne am Wiener Platz
Open Mic Abend auf dem Wiener Platz- Bringt eure Texte mit, sagt etwas zur lokalen Politik , singt, kritisiert, verbündet euch und macht anderen eine Freude. Versammelt euch und tauscht euch aus , gestaltet und belebt den Wiener Platz in entspannter und weltoffener Atmosphäre. Texter:innen , Poet:innen, Kleinkünstler:innen und jede:r ist willkommen auf unserer Mini-Bühne. Bei Fragen zur Barrierefreiheit kannst du unserer Inklusionsbeauftragten Franziska eine E-Mail schreiben: franziska.lammers@sommerblut.de Voranmeldungen und Nachfragen an judith.steinig-lange@sommerblut.de
sponsor and supporter
Mit freundlicher Unterstützung von: