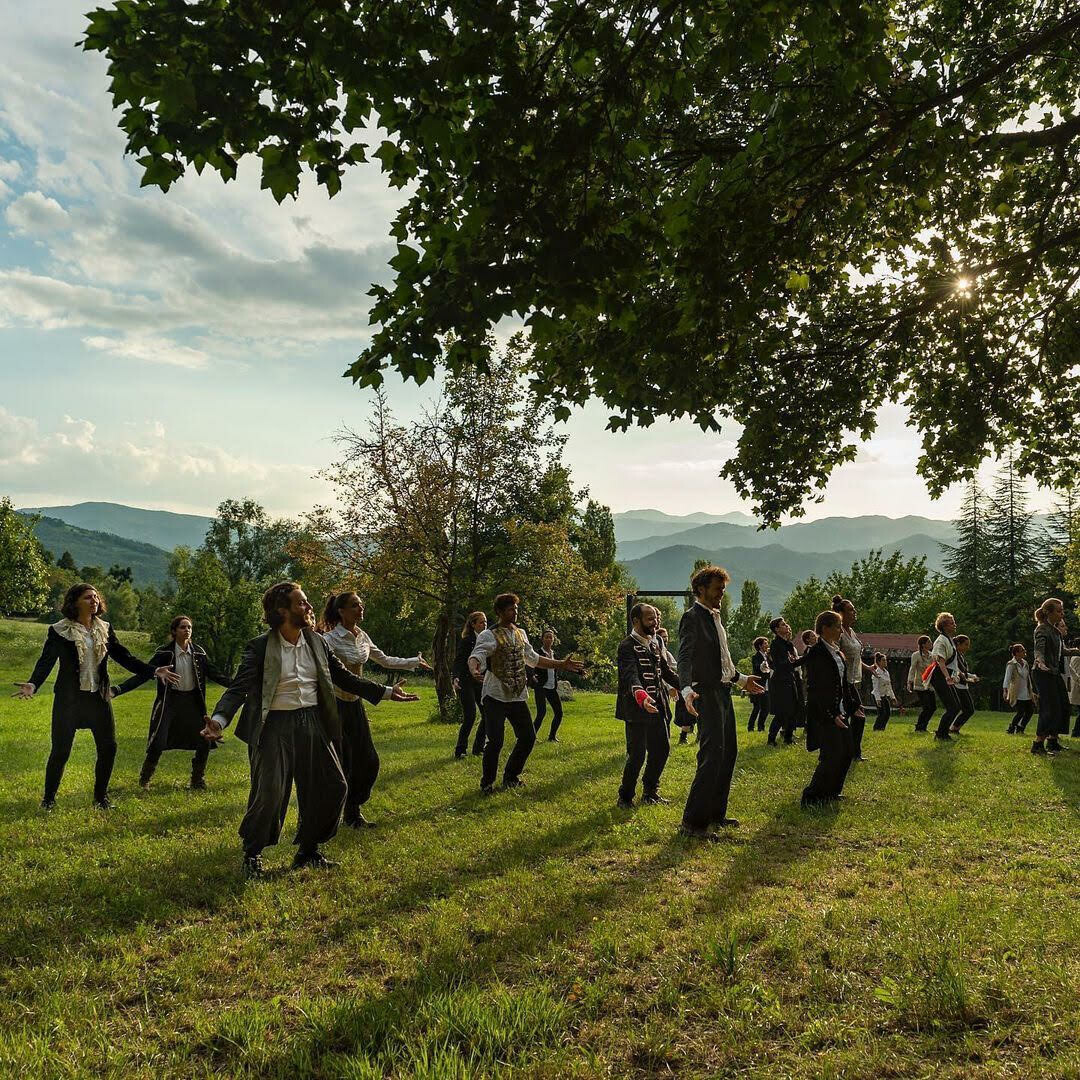 The Human Measure. Guest performance within the framework of Face to Faith
What it's about
Two groups of people roam the city side by side: a group of performers and a choir with a diverse cast. Each action is underlined by poetic words and their adjuratory power. The performers, the choir, and the Word are celebrating life and the birth of a new hope in life. A hope that is destined to invigorate the story of an ancient and ruinous world.
Why you need to be there
The parade is joyous, a celebration. Though here too is a moment of failure. Of a collapse. Of frustration. How can we get back on our feet again? How do we deal with failure?
The performers and the choir are called to answer these questions. They are called to transform despair and their own bodies into something new. Together. Only in collaborating with one another can a new course, a new celebration, a new faith arise, that involves the audience and can thus become a ritual.
Your parallel universe.
Credits
| | |
| --- | --- |
| Artistic direction & Dramaturgy | Stefano Tè |
| Dramaturgy | Vittorio Continelli, Azzurra D'Agostino |
| Music | Igino L. Caselgrandi |
| Acting | Francesca Figini, Oxana Casolari, Davide Filippi, Davide Tubertini, Cesare Trebeschi |
| Direction assistance | Danilo Faiulo |
| Stage design & Costume design | Teatro dei Venti |
| Contributor | Künstler:innen aus dem Kreationsseminar des Teatro die Venti & Menschen aus Köln und Umgebung |