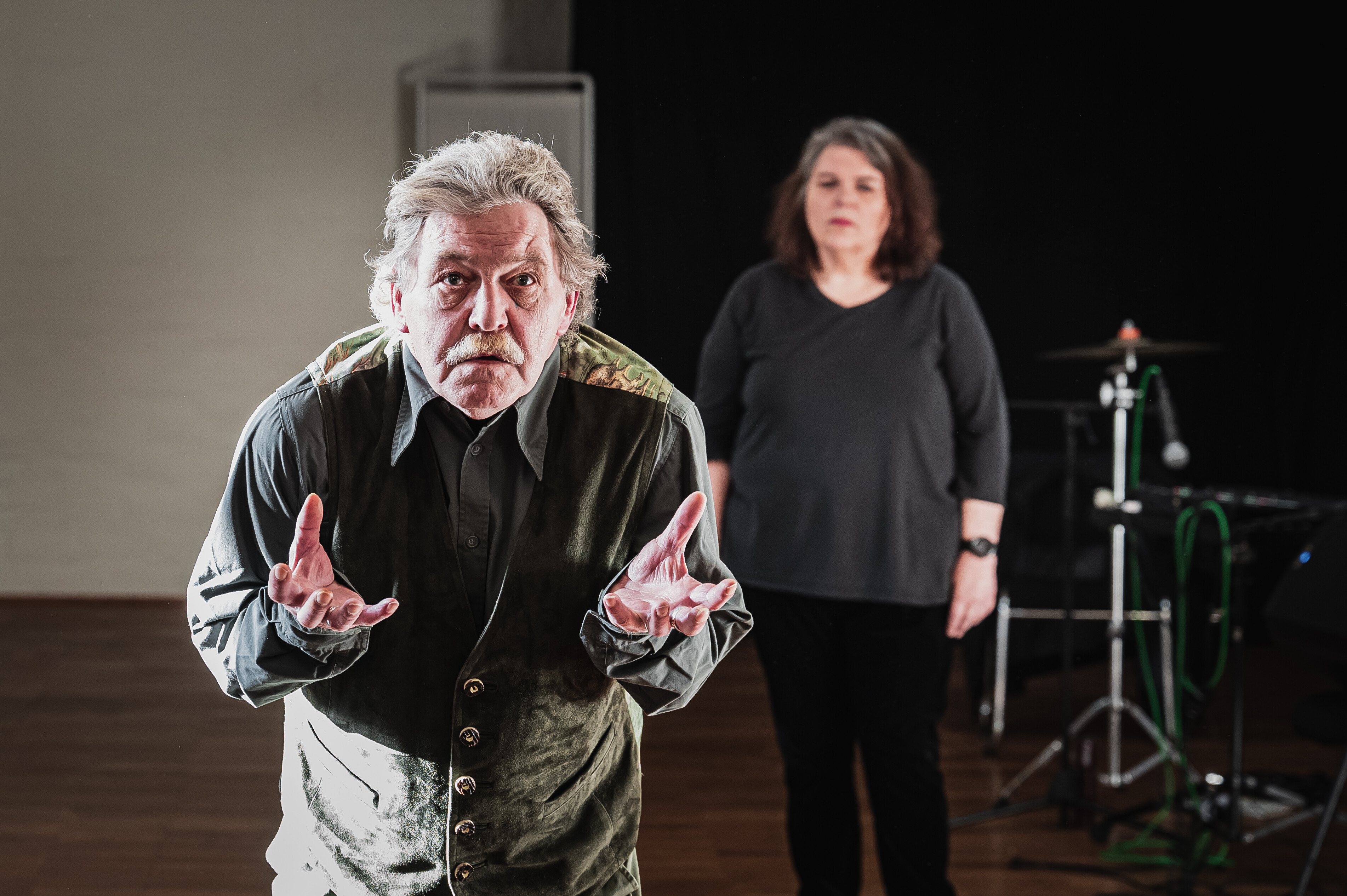 VAGABONDS.
What it's about
VAGABONDS tells the story of outsiders who seemingly can't fully integrate into society. They are too old, too slow, too loud, too bold. They could just lie down in a ditch and await their end indifferently. They could just accept their fate without any resistance. Instead they venture out –without really knowing where they're going– driven only by the certainty that life's story can still be rewritten, and that giving up is not an option for them.
Why you need to be there
The Drugland Theater ensemble is foraging for musical tracks under the artistic direction of Producing Sibylle. VAGABONDS is preoccupied with the central questions of social existence. Who owns the city and what to do with the dispossessed? What can hands-on solidarity look like? VAGABONDS is a confrontation of some of the performers' own addiction history and a fight against very personal demons, but also a story of friendship and solidarity.
Come along on a rhythmic journey into the unknown.
Credits
| | |
| --- | --- |
| Artistic direction & Direction | Olja Artes |
| Artistic direction & Choreography | Silvana Buchwald |
| Musical direction | Tobias Gubesch (Outside-Ear), Janina Tzonas (Vocals/Piano), Valentin Austen (Drums) |
| Stage design | Jan Brandt |
| Costume design | Christina Siegert |
| Project manager | Jule Klemm, Franziska Funke |
| Project manager & Actors/actresses/performers | Hanna Glaser |
| Lighting design | Sebastian Pingel |
| Direction assistance | Iris Schweitzer |
| Video | Fabiana Fragale |
| Photography | Oliver Stolzenberg |
| Actors/actresses/performers | Amadea Brüsselbach, Andreas Langela, Sukia Lawalata, Bodo Scardino, Rhonda Schmitt |