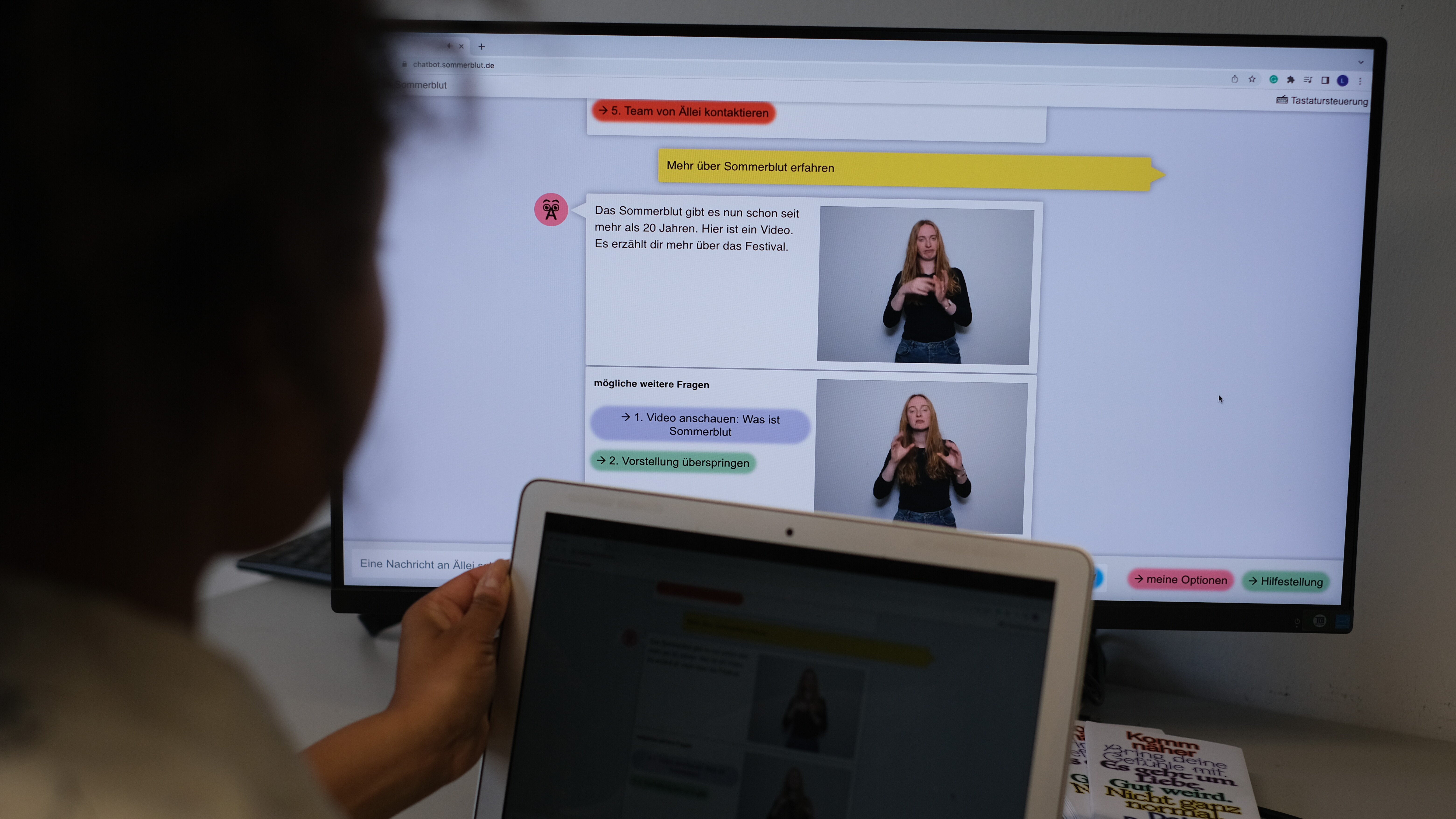 What it's about
The name ÄLLEI is derived from the English term "a11y", a code word for digital accessibility. How is accessibility possible with new technologies? What does the expanding use of artificial intelligence mean for people with disabilities in our society? ÄLLEI lives on the website of the Sommerblut Festival and explores the answers to these questions. During our Online Event on May 16, we will discuss these and further topics. We look forward to an open exchange with experts and users of our bot.
Why you need to be there
ÄLLEI can advise you individually which events of the festival you should not miss. You should definitely try it out! ÄLLEI is looking forward to meeting you! Visit www.sommerblut.de now to start chatting and come to our virtual event on May 16 to tell us how your experience with ÄLLEI was.
chatbot.sommerblut.de
ÄLLEI will be held as a Zoom meeting where the Chatbot will be presented and streamed on the Sommerblut Website.
Join the Zoom meeting
https://us02web.zoom.us/j/89987109374?pwd=Umo4Vk4wcWNTbm5nTzIvb1BZYlJmUT09
Meeting ID: 899 8710 9374
ID code: 956241
eventDetail.credits
| | |
| --- | --- |
| Project manager | Linda Jalloh |
| Programming | Aron Petau, Sven Kummetz (Mindscreen GmbH) |
| Artistic direction | Jens Mühlhoff |