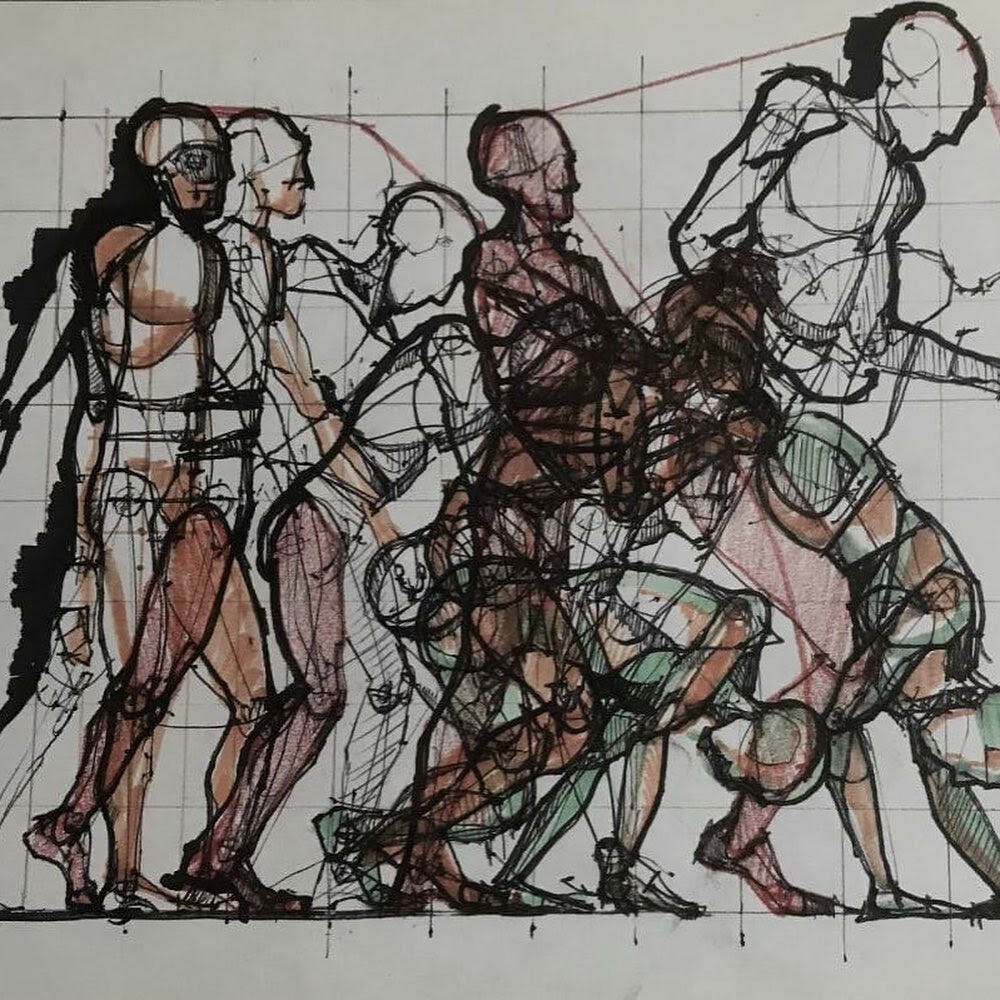 Information
Timespan
Sonntag 22.5.
Price
Eintritt frei
Artists
Teatro dei Venti, Laura Marti, Elena Morar, Andriy May, Contrast Dance Company+,
Location

Ebertplatz, Ebertplatz 1, 50668 Köln

Impaired mobility Wheelchair access

Accessibility
Audio description German Sign Language Easy German
The Culture Final
For its conclusion, the Sommerblut Festival will take to the Cologne square of Ebertplatz for an evening of culture. With concerts, performances and installations, as well as table talks by Ukrainian artists and with international guests, we invite you to an exchange around the themes of faith, hope and upheaval, following Russia's war of aggression towards Ukraine.
The program reads as follows:
4 pm
Concert: Laura Marti (Ukraine)
Laura Marti is a singer, composer and songwriter, whose music ranges from pop and jazz to ethnic styles. She is a proud Ukrainian, with Armenian roots and a Brazilian heart; one of Ukraine's most versatile singers with a distinctive, velvety voice.
4.30 pm
Installation: iBelieve (Elena Morar, Romania)
iBelieve is a performative experiment in the form of an app. Sensual experiences, memories and playful challenges - reinterpreted as modern spirituality, opening the gates to one's inner self. The installation in the Projekt Galerie Labor combines a sound performance with the presentation of the app.
5 pm
Performance intervention: Fifteen minutes of silence (Andriy May, Ukraine)
5.15 pm
"Unmistakably beyond the scope" (Contrast Dance Company+, Cologne)
The Community Centre of Ehrenfeld and the Contrast Dance Company+ presents a ballet performance by performers aged between 20 and 70 years old.
5.45 pm
Table Talks
Across seven tables, representatives from six different European theatre institutions and festivals will exchange thoughts and views with the artists having taken part during the day, as well as with the audience.
Our partner institutions of FACE TO FAITH will be present:
ANTI – Contemporary Art Festival (Finland), Divadlopod Palmovkou (Czech Republic), Gesher Theatre (Israel), Jam Factory Art Center (Ukraine), Teatro dei Venti (Italy) and Teatr Powszechny (Poland).
The event takes place within the framework FACE TO FAITH. The international performance project Face to Faith was initiated by Sommerblut and the six cultural institutions from Finland, Italy, Israel, Poland, the Czech Republic and Ukraine. The project shines its light on the theme of faith and its significance in our societies, with regard to both the current as well as the future.