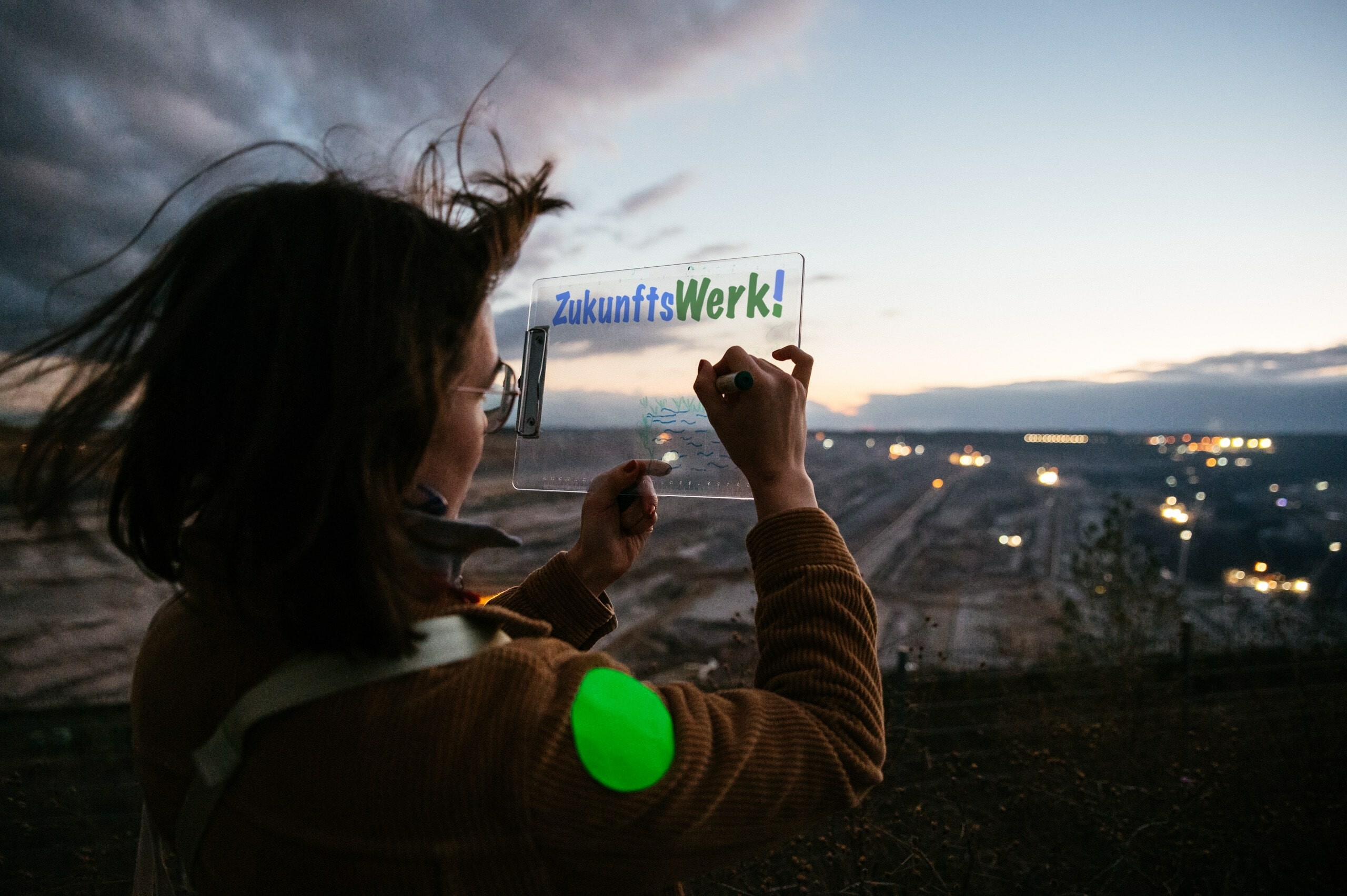 ZukunftsWerk! (FutureWork!)
How do we want to live?
The current crises show us that we are living in a time of upheaval. This is exactly our chance to shape the world as we would like it to be, starting from what we already have and know.
In this workshop, which is free of charge and open to all, at the Erft Museum of the Gymnicher Mühle Nature Park Center, we want to get to the bottom of important questions about the future together.
How do we want to get around in the future? How do we want to live and feed ourselves? What should our landscape look like? How do we want to work? Where will our energy come from? What will the democracy of tomorrow look like?
Come to "KM51 - Das Erftmuseum" on December 4, 2022 and develop together with scientists from Scientists for Future visions for the world of tomorrow that are suitable for our and your grandchildren. Learn more about the "future visions" of Scientists for Future and which initiatives are active in the Rhineland.
The workshop is aimed at adults and young people aged 16 and over. No prior knowledge is required. Free catering will be provided.
We invite everyone to bring in and present their own relevant initiatives. Register directly or inquire at: judith.steinig-lange@sommerblut.de
Accessibility

With prior request (see contact above) until 30.11. at the latest,we will try to provide interpretation in DGS, easy language or audio description for the blind and visually impaired.

In the parking lot, 2 parking spaces are marked for people with disabilities and accessible restrooms are located in the "KM51 - Das Erftmuseum", in the Water Experience Park and in the Water Workshop. In the accessible WC's there are additional changing facilities for small children. The exhibition and the three levels of the "Erftmuseum" can be reached by elevator.
Credits
| | |
| --- | --- |
| Artistic direction | Christoph Steć |
| Presenter | Claudia Schleicher |
| Consultation | Dr. Friedrich J. Bohn, Nicole Loeser, PD Dr. Volker Ossenkopf-Okada / Scientists for future Regionalgruppe Köln/Bonn |
| Production assistance | Judith Steinig-Lange |
| artistic participation | Sandra Paul |
sponsor and supporter
Mit freundlicher Unterstützung von: