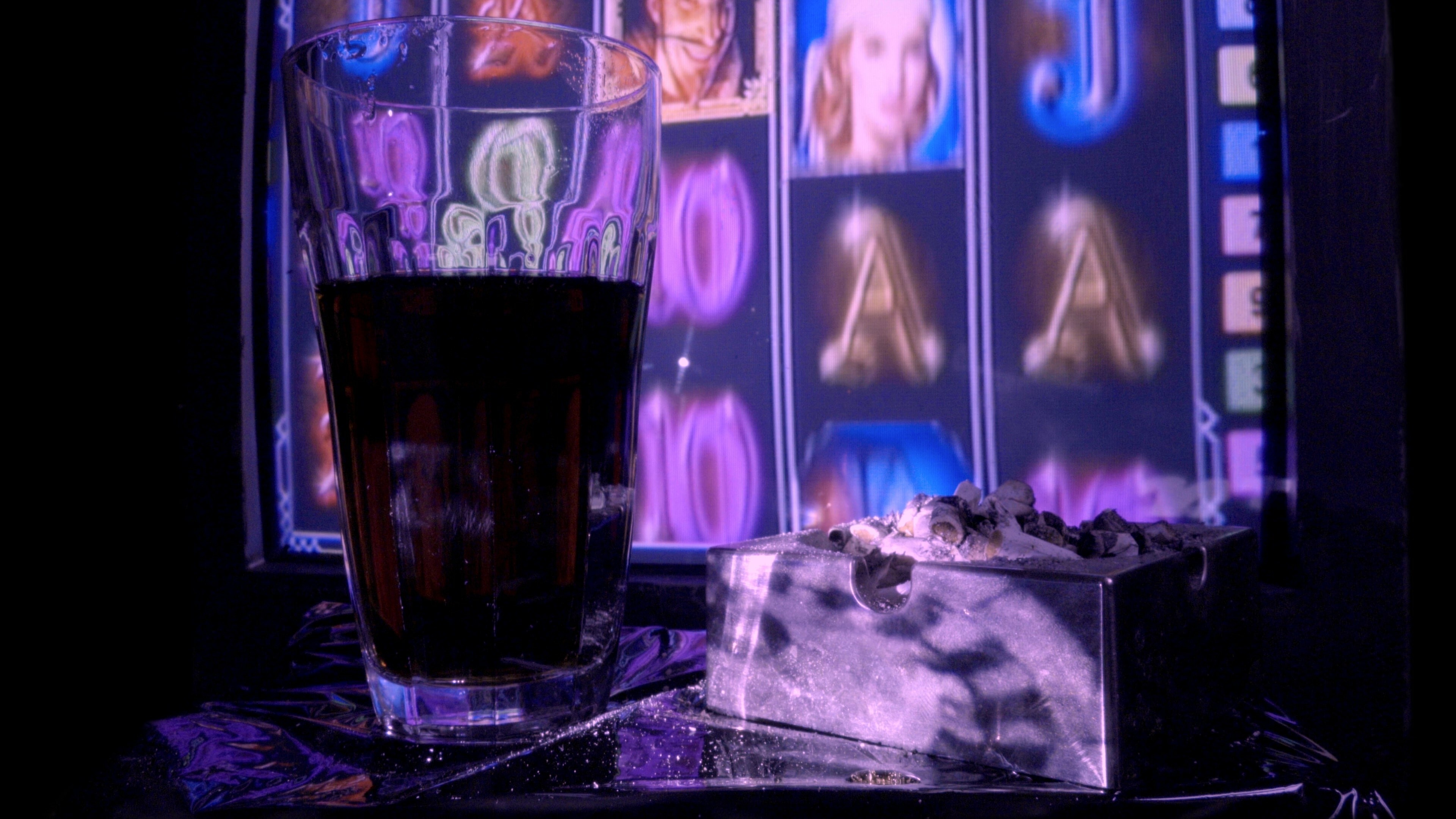 This is what it's all about
In the out-of-the-way corners of the cities, neon signs lure you in with the promise of joy in risk-taking and the pursuit of happiness: say hello to the betting shops, lottery offices and gambling houses. "Cola Lemon 30 Cent" opens up these non-places, these dreary petrol stations for longings - and familiarizes you with the promise of ascent and the fear of descent, which merge into the adrenaline rush of one's own longings and fears. The motto here is: Put everything on the line just once more - and then finally have a perspective. "Cola Lemon 30 Cent" is half video installation, half performance. Conversations with experts of everyday life overlap with the very normal play of the game to create a cosmos of pure happiness and ultimate despair within the spiral trajectories of addiction.
That's why you have to go
Here, beyond time and at the end of all feelings, at the automaton that replaces all social relationships, everything becomes a game, a simulation. You dive into the taboo cosmos of gambling addiction. You slip into the role of the gambler/addict and feel what it is like when the prospect of winning money and giving up your existence become powerful narcotics.
How far will you go?
Further information on accessibility

A translation into German sign language is integrated into the performance. The audience discussion on 09.05.2023 will also be translated into German Sign Language.
On each performance day, an introduction in plain language will be offered if needed.
To use the audio description on 10.05.2023, you can bring your own headphones. The connection is a simple mini-jack.
There are no wheelchair accessible restrooms at Subbelrather Hof. Wheelchair-accessible restrooms can be used at the AWO Center across the street (distance approx. 250 meters). Use requires an escort.
A co-production of Theater im Bauturm and Sommerblut Kulturfestival
Credits
| | |
| --- | --- |
| Direction | Frederik Werth |
| Equipment | Maria Strauch |
| Dramaturgy | Anna Mareen Henke, René Michaelsen |
| Technical assistance | André Weisse |
| Actors/actresses/performers | Thomas Kaschel, Lisa Sophie Kusz, Bernd Schlenkrich |
| Direction assistance | Kathrin Gölz |
| Project manager | Jakob Heimbach |
sponsor and supporter
Mit freundlicher Unterstützung von:



Eine Koproduktion von: