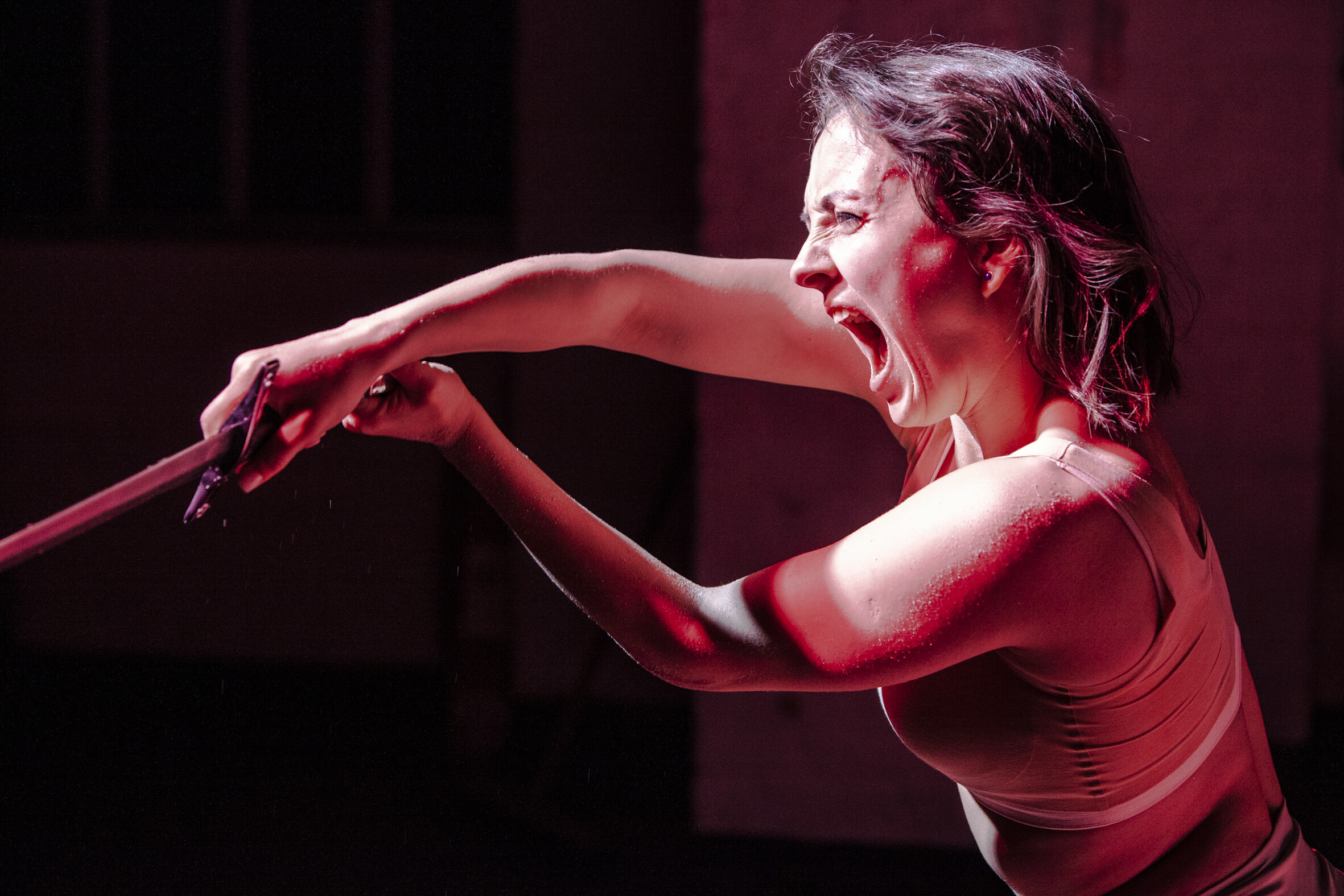 Information
Timespan
18.5. to 20.5.
Price
4€ · 9€ · 17€ · 24€ · 48€
Artists
Svetlana Fourer & Ensemble
Location

Alte Feuerwache | Bühne, Melchiorstr. 3, 50670 Köln

Impaired mobility Wheelchair access

Accessibility
Subtitle/Supertitle Audio description (1 Date) German Sign Language (1 Date) Easy German (1 Date) Touch-tour (1 Date)
That's what it's about
What gives us goosebumps? And who still whistles in the forest when their throat is already dry? Eight people tell their story. They speak of personal insecurities, of their inner fears and struggles. In " Durch Lila Nebel", director Svetlana Fourer dives deep into the emotional world of all of us with a diverse ensemble. Fear becomes an impulse to decide - to act and to be. It transforms into the courage to question, to take responsibility and to act in a self-determined way.
That's why you have to go
Embark on this highly personal journey of experience. It will unsettle you, but it will also show you common ground. Common ground with those who are different from you - or are they not?
More info about accessibility
Languages: German, English, Ukrainian
Subtitles: German
There will be a Touch Tour at 7:00 pm on 05/20/2023.
To use the audio description and translation in Easy Language, you can bring your own headphones. The connection works via a simple mini-jack plug.
Credits
| | |
| --- | --- |
| Direction | Svetlana Fourer |
| Production assistance | Emily Lenau |
| Dramaturgy | Marc von Reth |
| Project manager | Hanna Behr |
| Acting | Alina Skoryk, Anne Stötzel-Rindel, Florian Lintz, Jad Bik, Maryna Bilova, Nastassja Pielartzik, Regina Welz, Erwin Aljukić |
| Direction assistance | Carlotta Kirdorf-Frey |
| Video | Lisa Domin |
| Stage design | Hannah Beeck |
| Music | Matthias Bernhold |
| Costume design | Maike Kranz |
| Consultation | Stela Shcherbatova |
| Choreography | Ilona Pászthy |
| Technical assistance | Christian Herbert, Merlin Zambra |
sponsor and supporter
Mit freundlicher Unterstützung von: