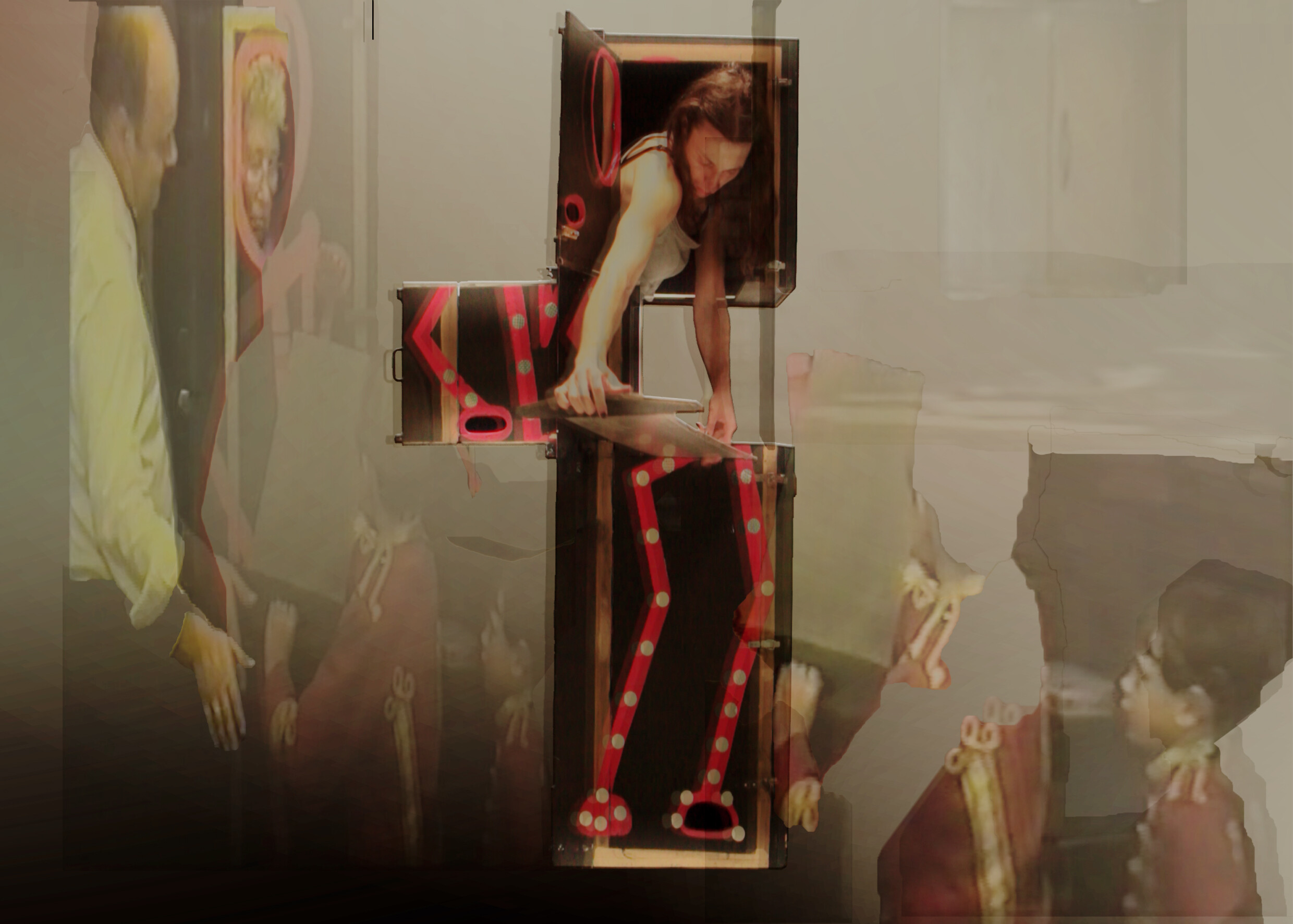 That's what it's about
Secrets and lies, appearances and disappearances, trickery and deceit. "Why do these words have a strangely close relationship to my gender? Maybe because I used to be a wizard? Or because I do magic in a transphobic society?" So-called sawed-up and bearded women together in "freak shows" and "Völkerschauen" - the contexts and aesthetics of magic were problematic and still are.
That's why you have to come
In her solo performance, Jeanne Jens Eschert does not hide the techniques she herself learned as a magician. She elegantly dissolves the accusation "You tricked me!" - and makes magical experiences tellable. In a world where debunking takes place where there is nothing to debunk, the binary of truth and deception blurs in "gender is a magic trick I forgot how to perform".
Psst
Jeanne Jens Eschert grew up with a Cologne circus, studied Applied Theatre Studies in Gießen and Geographies of the Globalization of Markets in Frankfurt am Main and had stopped doing magic. In recent years, she has returned to the art of magic: a.o. as dramaturg in the performance "Magic Act" with Emma Hütt and Leonie Hahn at the Volksbühne Berlin.
Credits
| | |
| --- | --- |
| Concept & Performance | Jeanne Jens Eschert |
| Sound design | Mai Ishijima |
| Dramaturgy | Eva Königshofen |
| Costume design & Choreography | René Alejandro Huari Mateus |
| Stage design | Clara Reiner, Till Korfhage |
sponsor and supporter
Mit freundlicher Unterstützung von: