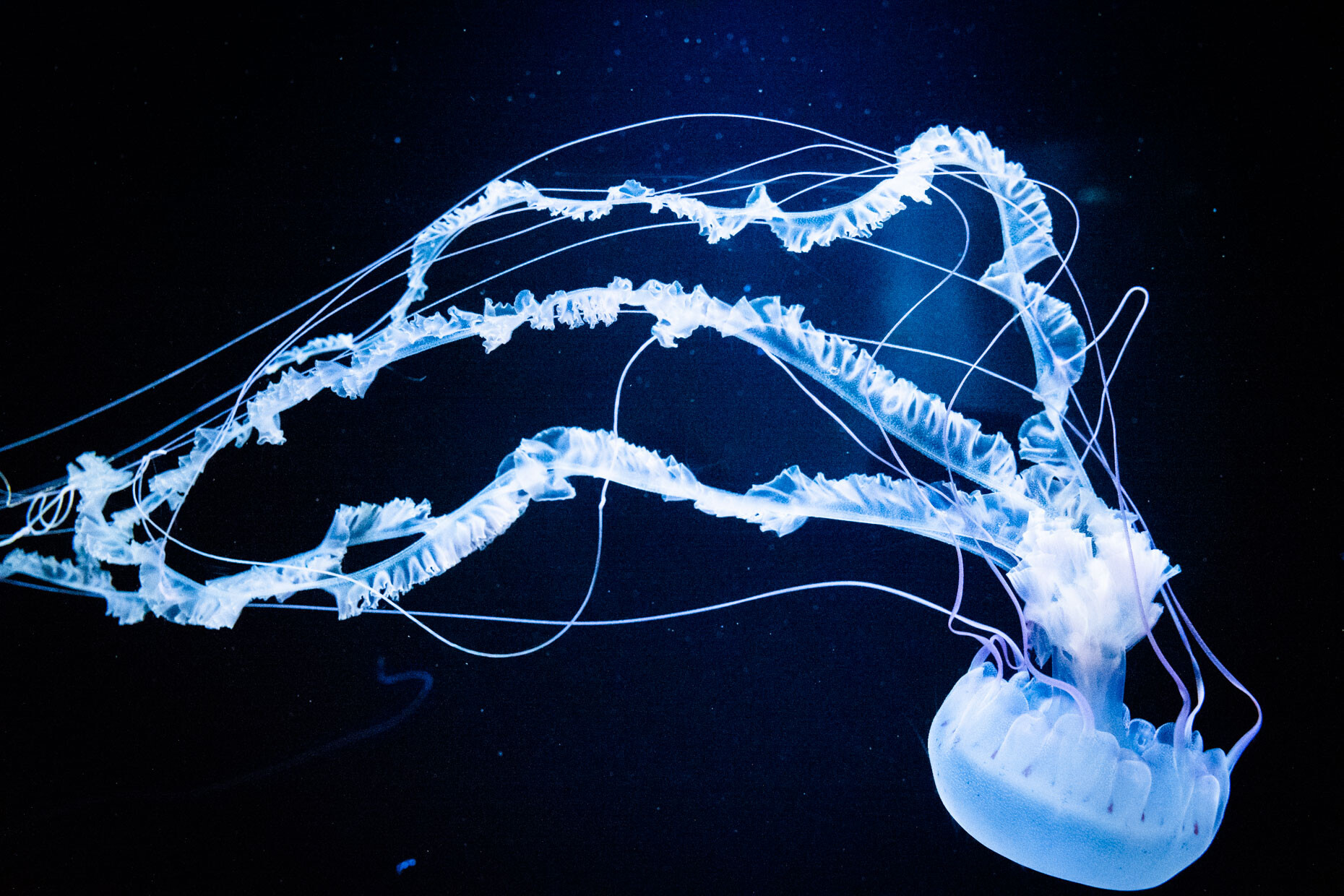 Information
Timespan
Thursday 18.5.
Price
Eintritt frei
Artists
Verschiedene Menschen aus dem legendären Ohrenkuss-Team, der Musiker Anton Berman und die Künstler*innen Zhenja Holubentsev und Valeria Tarasenko, Kyiv
Location

Orangerie Theater | Garten, Volksgartenstraße 25, 50677 Köln

Impaired mobility Wheelchair access

Accessibility
Easy German
That's what it's all about
They have yellow eyes and are huge. They like to hide in cupboards and under the bed.
Some laugh unexpectedly and then the shock comes.
Then we are scared.
I believe in monsters a little bit, but not that much.
You have to have a bit of imagination. (Jan-Benjamin Zoch)
That's why you have to come
The Ohrenkuss team reads on the theme of MONSTERs in the Blue Hour.
Sounds and texts - and at the same time there are monster-like drawings among the trees in the evening light.
Ohrenkuss is a cultural magazine and community project by people with Down's syndrome.
The readers are: Angela Fritzen, Natalie Dedreux, Julian Göpel and Daniel Rauers.
Music: Anton Berman, Berlin
Live drawings: Zhenja Holubentsev, Kyiv
Are you afraid of monsters? Come closer!
More info about accessibility

The grounds and paths in the garden are barrier-free. However, they are somewhat uneven in places.
Credits
| | |
| --- | --- |
| Narration | Angela Fritzen, Daniel Rauers, Julian Göpel, Natalie Dedreux |
| Music | Anton Berman |
| Artist | Zhenja Holubentsev |
sponsor and supporter
Mit freundlicher Unterstützung von: